"I'm back!" she said nine times in a row. Give me an A! Give me a B! Yada yada yada ... J!
It's that time again (uh...April) and time for the 2016
Blogging from A to Z challenge
This is my 2nd year attempting to complete the challenge without embarassing the whole dang family.
Thanks to the creator, Arlee Bird (
Tossing It Out
), and the team that helps make thewhole A-to-Z shebang happen. A list of
great
participants can be found at the
A to Z Blog site.
The basic idea is to blog every day in April except Sundays (26 days), alphabetically, theme optional. Of course,
I had to go with a theme:
Favorite Characters, Favorite Lines. Let's get with it...all hail the Duke, 'cause J is for J. B. Books!
In
"The Shootist",
John Wayne played an aging gunman dying of cancer.
The character Wayne plays is John Bernard Books -- or J. B. Books.
The Old West is fading, much like Books
and he wants to die with a little gunslinger flair. Ron Howard played Gillom Rogers, who Books takes under his wing and Lauren Bacall plays the widow Bond Rogers, Gillom's mother, who is concerned about the lack of a father figure in Gillom's life...and I'm not telling you everything about the movie 'cause I want you to watch it for yourself!
J is for J. B. Books!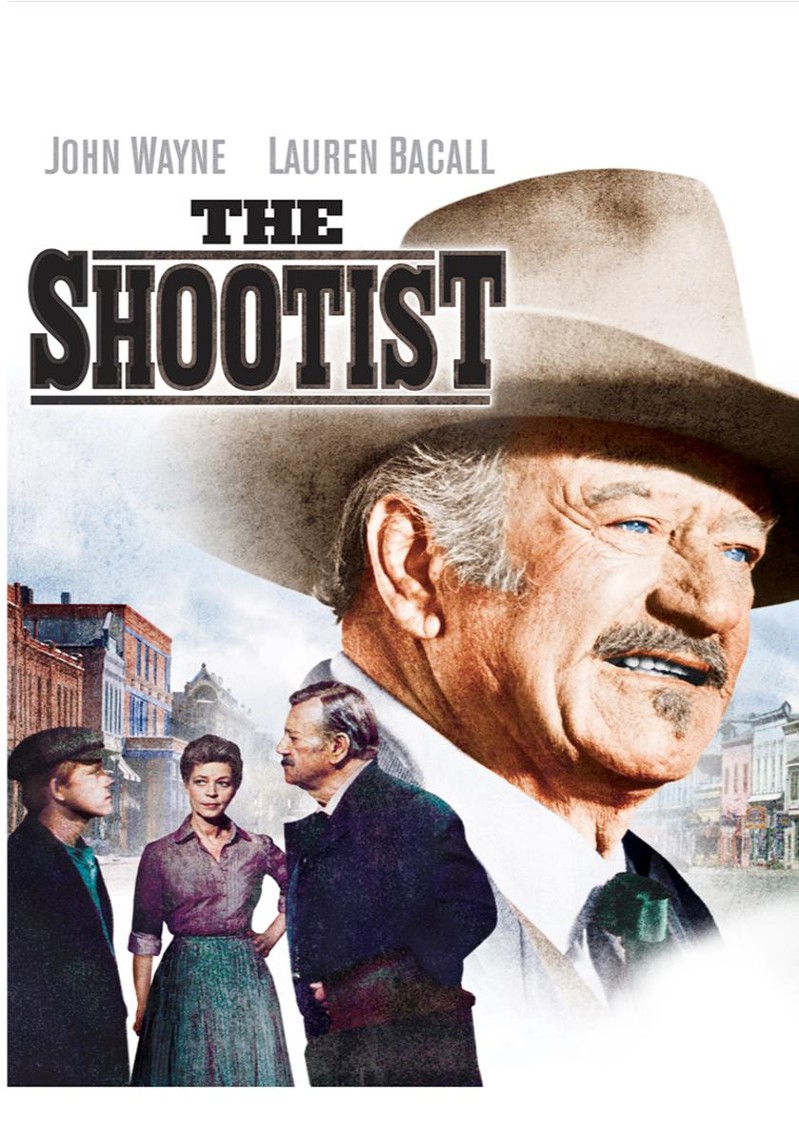 "I won't be wronged. I won't be insulted.
I won't be laid a-hand on.
I don't do these things to other people,
and I require the same from them."
[T
o the bumbling bandit who attempts to rob him
]
"Friend, you better get another line of work;
this one sure don't fit your pistol."
"...I don't believe I ever killed a man that didn't deserve it."
"Sometimes it isn't being fast that counts, or even accurate;
but willing. Most men will draw a breath or blink an eye
before they shoot... I won't."
See you tomorrow for K!
Thanks, STMcC!