"I'm back!" she said ten times in a row. Give me an A! Give me a B! Yada yada yada ...
K
!
It's that time again (uh...April) and time for the 2016
Blogging from A to Z challenge
This is my 2nd year attempting to complete the challenge without embarassing the whole dang family.
Thanks to the creator, Arlee Bird (
Tossing It Out
), and the team that helps make thewhole A-to-Z shebang happen. A list of
great
participants can be found at the
A to Z Blog site.
The basic idea is to blog every day in April except Sundays (26 days), alphabetically, theme optional. Of course,
I had to go with a theme:
Favorite Characters, Favorite Lines.
I'm a bit twisted in the humor department but not so out of touch that I don't realize it, ha ha. Napoleon Dynamite is one such example; I laugh at that ridiculous movie every time I see it. The characters take "social misfit" to a whole other level. The rivalry between Napoleon Dynamite and his brother, Kip, is stupid-funny. Meanwhile, Kip thinks he is a babe magnet, chatting up all the chicks online until he finally connects to his true soul mate, Lafawnduh.
K is for Kip!
Napoleon to his uncle:
"You don't have to stay here with us,
we're not babies...
Kip is like 32 years old."
Kip

: "

I don't mind if you stay."
"Napoleon, don't be jealous that I've been chatting online with babes
all day.
Besides, we both know that I'm training to be a cage fighter."
"LaFawnduh is the best thing that has ever happened to me.
I'm 100%
positive she's
my soul mate.
"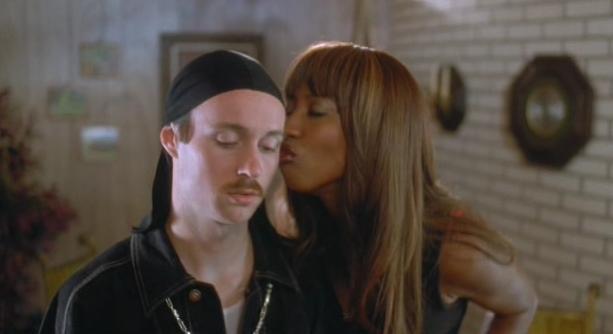 [I was amazed at the number of memes based on this quote]
Uncle Rico:
"What about your girlfriend?"
Kip:
"Well, things are getting pretty serious right now. I mean,
we chat online for,
like, two hours every day so I guess
you could say things are gettin' pretty serious."
[Kip is singing to Lafawnduh during their wedding...
possibly the most awkward scene ever.]