Hi-dee ho, neighbor! Give me an A! Give me a B! What was I talking about? Oh, yeah -- give me an

P!
It's the 2016
Blogging from A to Z challenge
once more!
We're past the halfway point and roaring towards Z.
Have you visited some of the other participants?
What are ya waiting for?
Check out all the great blogs on
the list.
#AtoZChallenge
Thanks to the creator, Arlee Bird (
Tossing It Out
), and the GREAT team that helps make the whole A-to-Z-PALOOSA happen. A list of
great
participants can be found at the
A to Z Blog site.
The basic idea is to blog every day in April except Sundays (26 days), alphabetically, theme optional. Of course,
I had to go with a theme:
Favorite Characters, Favorite Lines.
The Office
was a favortie television series at our house; we watched it and chuckled (along with the rest of America) at the antics of Michael, Dwight, Toby, Andy, Angela, Kelly, Creed...oh, who am I kidding, I was all about Jim and his quest for Pam. This parody of documentaries was modeled after the British version of The Office with Ricky Gervais. Truthfully, I never liked that one. As a matter of fact, I didn't think I'd like the American version...and then it grew on me. As the mild mannered receptionist, Pam was the object of Jim's longing for many seasons. Then the situation changed and Pam was the one who crushed on ole' Jim - who was in a relationship. Finally, they got together and unlike some storylines, the pairing made the show better.
P is for Pam!
I just...I don't think it's many little girls' dreams to be a receptionist...
Pam:
You can't be scared of a room full of Jims. I love the guy but he's basically Gumby with hair.
Pam:
Those are the rules of jinx and they are flinchingly rigid.
Jim:
That's my favorite part of Christmas, the authority.
Pam:
Pam: You know what they say about a car wreck where it's so awful you can't look away? The Dundies are like a car wreck that you want to look away, but you have to stare at it because your boss is making you.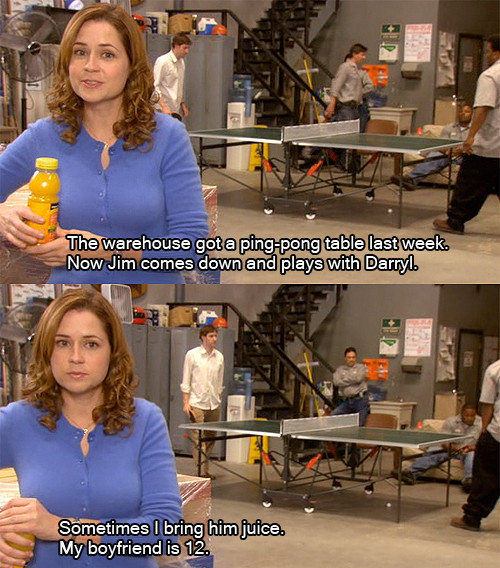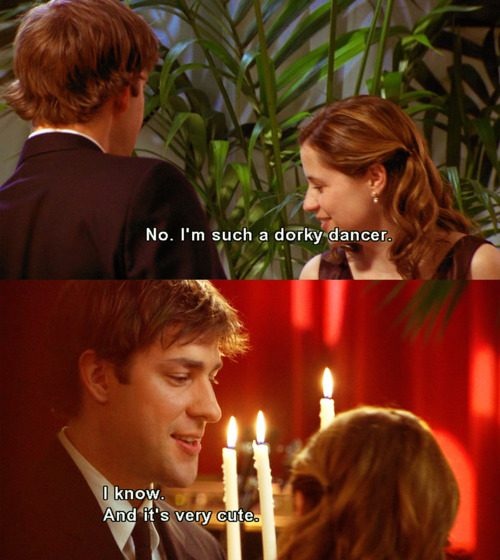 "When you're a kid, you assume your parents are soulmates. My kids are gonna be right about that."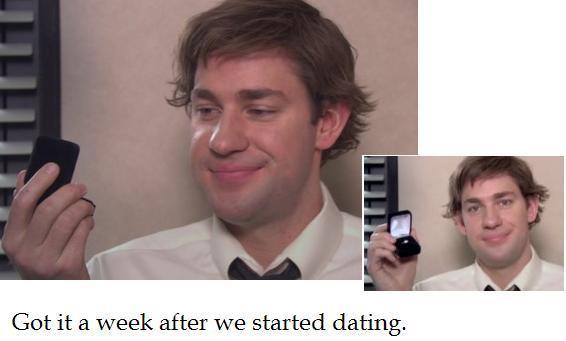 Pam:
With work and two kids, nothing interesting's gonna happen to us for a long, long time.